Impress
Impress is an clean, refined theme, designed to showcase your words and images with understated elegance, and obvious minimalist style.
While each pixel is carefully weighed and crafted, Impress still manages to wow your users with features like in-browser content layout switching, and front-page bio and contact tools.
Release Date: November 23, 2010
CMS: WordPress
Updated: December 2, 2014
Category: Personal
Documentation: View
Requires: WP 3.6+
$35
Features
Demo
Grab It!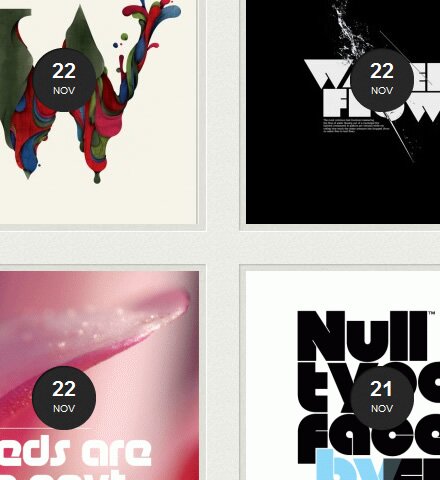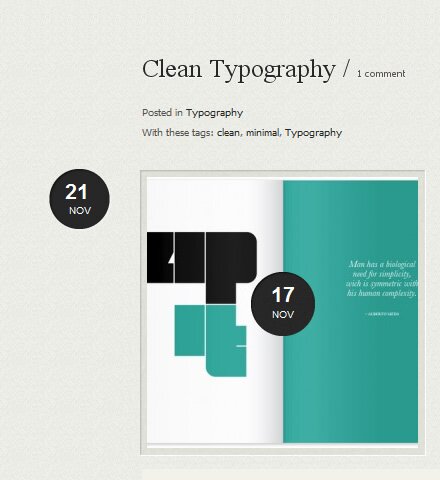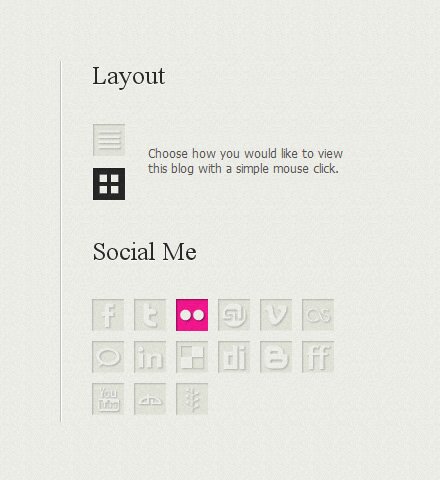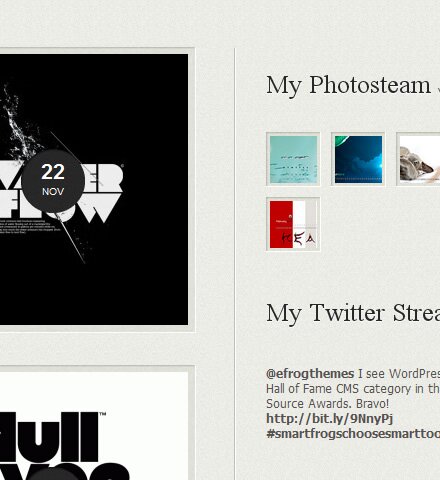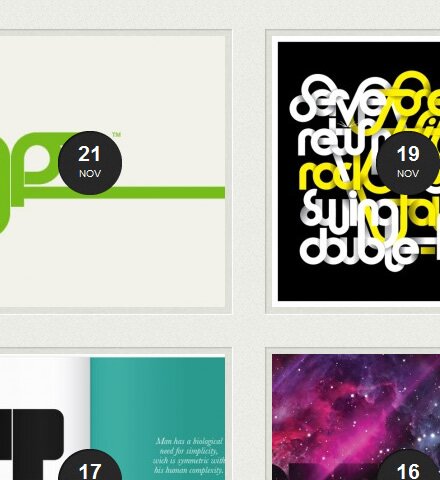 Unique Theme Features

Layout Changer
Make it one-click-simple for your readers choose their preferred viewing layout, ie grid or list view, right from inside their browser.

Multiple Theme Colours
Choose from five carefully chosen highlight colours (black, blue, green, purple and red) to subtly change the ambience of your theme.

Home Page Carousel
The Impress carousel is incredibly easy to use – simply choose the featured categories you want to feature. You have complete control over the carousel content.

Custom Logo and Favicon Picker
Easily upload your own logo and favicon from the eFrog options panel.

Extensive Custom Social Widget
From a huge Social Media Profiles range, to easy social bookmarking tools, Impress has social well-covered.

Custom Flickr and Twitter Feed Widgets
Be more interesting! Show your blog visitors your real-time activity on social sites like Twitter and Flickr.
standard features
Theme Options Panel
The secret sauce in any WordPress theme is the ability to customise it. We've created a powerful but simple options panel that allows you to fine-tune every eFrog theme, just the way you want it.
Cross Browser Compatible
All our themes are tested across the most popular modern web browsers to ensure that they are compatible. That means that everyone who visits your site gets the same experience, no matter what browser he or she uses.
Widgetized Areas
Widgets are a powerful feature of WordPress themes that let you add cool things to your site. Each eFrog theme comes with at least one widgetized area, making it easy for you to add extra functionality.
Google Analytics
If you're curious about who comes to your website, from where, how often and such-like, we've made it really easy for you to setup your Google Analytics account. No muss, no fuss. Enjoy the numbers.
Feedburner
RSS and email feeds are a way for you to distribute your content well beyond just visitors using browsers. All eFrog themes allow you to effortlessly add your Feedburner link to your site.
Social Bookmarking
You want to make it really simple for people reading your awesome blog to share it on social networks, right? eFrog themes have Social Bookmarking built right in - sit back and enjoy the extra traffic!
SEO
Search Engine Optimisation (SEO) is a whole field of science and black art all on it's own. But there are some simple things that have a big effect. And as usual, George has your back. eFrog themes come with SEO goodness baked-in.
Similar Themes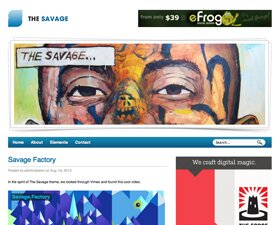 $25
Features
Grab It!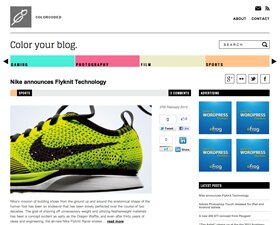 $35
Features
Grab It!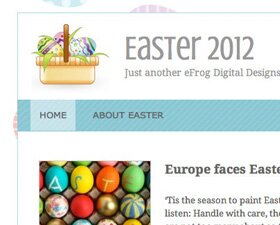 $0
Features
Grab It!