Hello, tadpoles! Today we start with a three-part series of posts, designed to walk you gently, but confidently, through the process of setting up a self-hosted WordPress blog, from scratch. We'll do the whole enchilada, from soup to nuts, and we promise to hold your hand all the way through. Let's get started.
Our first item on the agenda comes from ancient mariner's lore:
"There are four points on the compass, that you can use to steer your course, North, South, East and West, but the most important of them all is the fifth. And that's where you are now. You always need to know that, before any direction makes sense."
So. Here's a roadmap to the items we'll cover, and you can use this to directly navigate to any of the topics you need help with.

Start
Using an FTP program
Installing WordPress
Installing a WordPress theme
Navigate the WordPress dashboard
Launch!
A home for your blog
So, you've taken the decision to create a blog and you've decided to self-host, coz you're a strong, independent blogger. Wonderful! You'll need a hosting service, and an hot address to point to it. This is called a "domain".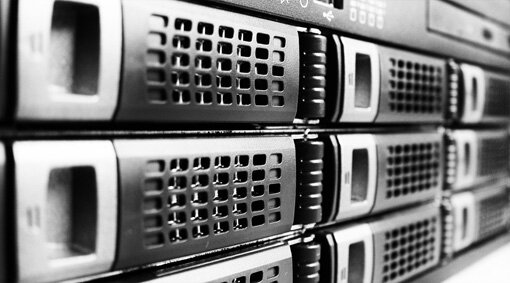 We have a great tutorial which covers this aspect, so head on over and take a read of that (it'll open in a new tab or window, to keep your place here), and then we'll go on with the next step.
Now, once you've carefully decided on a hosting service, signed up, and plunked down your money, there'll probably be a little wait, as the hosting provider's wheels turn, and the placeholder for your site is created on their servers, and the address information for myfantasticnewsite.com is sent around the world, so that when anyone looks for your site (and they will…), the internet knows where to find it. This can take a day or so, and in the meantime, we have the next skittle all lined up, ready for you to knock it over…
Getting WordPress
Getting WordPress is really, really easy. In your web browser, navigate over to the download page on WordPress.org (or just click the link). On the top right, you'll see the big, blue Download button. Like this:
Clicking the button will, depending on if you use Windows, Mac or Linux, and which browser you use, either start the download immediately, or ask you some questions about whether you want to open or download the file, and where you want to save it. However the questions are asked or phrased, the answers are: "No, I don't want to open the file.", "Yes, I really do want to save it." and, "On my desktop, please."
Once the download has completed, and you have the ZIP file on your desktop, you'll need to un-zip it…. Pardon? "What's a ZIP file?", you say? No problem, let's go take a look at this thing called a ZIP file. And yes, you guessed right again, there's a tutorial for that. (Again, it'll open in a new tab or window, to keep your place here.) That specific tutorial speaks about unzipping a theme, but don't fret, the procedure is exactly the same. Take your time, we'll be here when you're done…
Great! You have the WordPress software un-zipped into a folder on your desktop, and we're ready to go. Good job. As soon as that mail arrives from the hosting company, with all the details about your accounts and logins for mail and FTP stuff, we'll take the next step.
Excellent! Two steps along the way, under the belt, and in your back pocket! Join us for another thrill-filled ride next week, when we'll work through using FTP to get the WordPress files up on your domain, and then install it.
Till next time, tadpoles! *froggy foot-wave*
*UPDATE* You can read Part 2 of this series, here.
*ANOTHER UPDATE* You can read Part 3 of this series, here.